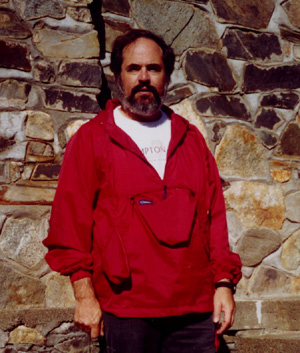 Dr. Eugene Mallove at Orgonon, Rangeley, ME, August 2001
One year. One year of darkness. At the edge of this darkness, the gates to a Heaven all-too-made on Earth. One year of folly and forgetfulness, at the edge of still worsening wars, and even greater arrogance and stupidity.

A brutal murder that should have raised hell all across what was once Whitman's land of the free - but now, after so many lies, meets only a growing silence. And not even one of shame! An unsolved murder and an inactive investigation. No FBI involvement. No national media coverage. Why?

But your life, your friendship and your combat shall not be forgotten. It's unceasingly sung in the exuberant cries of birds, sung by the rolling waves and the gentle breeze, loyal like the love of the Sun for this Earth, like the coyotes one can still hear howling in the distance.

It is remembered, dear friend. Your laughter still rings in our hearts. We shall not forget!